Summer Lovers Villa Santorini
Summer Lovers Villa in Santorini with Private Pool , Private Spa and Panoramic Caldera View in Santorini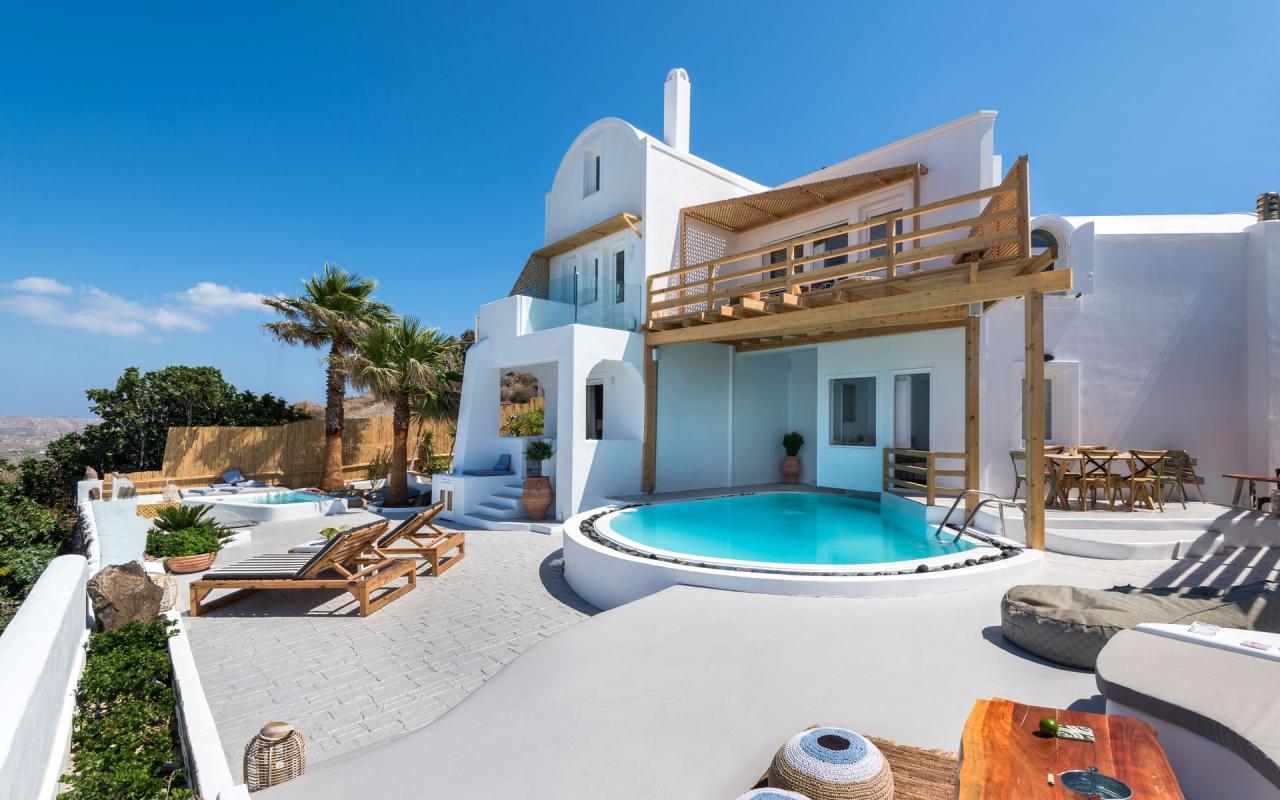 Basic Info
sleeps

10

bedrooms

5

bathrooms

4
Booking options
Summer Lovers Villa Santorini
from
€

{{startingPrice}}
for {{duration}} nights
booking options
Discover the amazing accommodation proposal of Summer Lovers Villa, a lavish private villa that can host groups of up to 10 persons in luxurious comfort and utter privacy designed with love and summer in mind. The inspiration for Summer Lovers Villa came from the mesmerizing nature of Akrotiri and the imposing energy of the caldera we stayed true to the time-honoured, traditional architecture techniques of the island to create spaces as functional and eco-friendly as they are captivating. Sophisticated indoor spaces with creative artful touches, fully equipped with every modern amenity and a pampering Spa can only be rivaled by the sensational outdoors that feature a private swimming pool for unforgettable moments of summer love and unbeatable, truly irresistible views to the sea and the caldera. Immersed in the breath-taking nature of Akrotiri, Summer Lovers Villa was made for love, for amazing summer experiences that you will never forget. Bring your loved ones along and enjoy Santorini, enjoy the summer, enjoy love! Summer Lovers Villa with Spa is a perfect accommodation for 10 guests, that ensures that you can enjoy all spa treatments and facilities with your loved ones. If you are looking for a place to combine wellness and a memorable stay then this combination is what you need. Indoor and outdoor facilities: Living space 210sq.m 5 bedrooms 4 bathrooms Sauna Massage room Relaxation suite Jacuzzi-pool for 4 people and other spa therapies Fully equipped kitchen Kitchenette 2 living rooms Balcony with heated Jacuzzi Infinity swimming Pool Outdoor Tropical Bar Barbeque 3 heated jacuzzi Open area for spa, yoga and activities Dining Area Sunbeds Tropical Bar (common area)Important notice: Guests wishing to book the Summer Lovers Villa Private Pool & Spa are kindly requested to note that booking cannot be combined with a booking of any of the othes villas/suites at the same time, as it's the combination of Bronze, Gold and Silver Suites.
Layout
outdoors
1 Infinity Pool
1 Jacuzzi
1 Dining Area
1 Gazebo Sunbeds
indoors
2 Living Room
1 Kitchen
5 Bedrooms
4 Bathrooms
Amenities
Wifi

Private Pool

Air Condition

Housekeeping

Linen & Towels Included

Sea Views

Close to the Sea

Wedding & Events

24 Hour Check in

Indoor Swimming Pool

Parking

Satellite TV
Pool Towels

Jacuzzi

BBQ

Stereo System/Music

Microwave

Iron & Ironing Board

Dishwasher

Hair Dryer

Safe

Washing Machine

Sauna

Welcome Pack

Landscape Views

Pets Allowed

Netflix

Bath Amenities

Sunbeds

Fridge

Coffee Machine

Mini Bar

Laundry
Location
Local recommendations
A supreme spot in Santorini's caldera The sublime Summer Lovers Villa is located in Akrotiri, a village located on the southwestern end of Santorini Island. The Villa's location offers spectacular views to the sea, the Santorinian caldera and the famous breath-taking sunsets. From the Villa you can easily access the Archaeological Site of Akrotiri, the excavation of an advanced prehistoric settlement that was buried in the lava of the volcanic eruption that almost destroyed Santorini in antiquity, one of the island's most significant attractions, as well as the unique Red Beach, a spectacle of nature in the coast of Akrotiri. Another intriguing spot close to the Summer Lovers Villa location is the Akrotiri Lighthouse, a secluded corner filled with character and charm as well as outstanding views to the Aegean Sea, especially at sunset time.
Reviews
«Willa usytuowana jest w bardzo spokojnym miejscu i ma cudowny widok na Kalderę. Śniadania są pyszne, przygotowane na tarasie, podany jest również champagne. Concierge czyli Laura jest wspaniałą osobą, przemiłą, bardzo szybko i trafnie rezerwowała nam wszystko o co prosiliśmy. Polecamy to miejsce z całego serca.»
The villa was amazing and Laura and the staff were really helpful. We got married at the villa, with a ceremony for 10 people. Everything was amazing. The villa has greatly views and there was plenty of room to do everything, including having an outside dancer floor with lights. The swimming pool was good, but the three jacuzzis were even better. The villa takes 10 people easily. Laura, our hostess, was wonderful. She helped us throughout our stay. We highly recommend this place.
This is an excellent villa in a superb location with stunning views over the caldera and Oia and Fira in the distance. It is also quiet and secluded which is a real bonus on Santorini. There are reasonable restaurants within a 15 minute walk over the hill in Akrotiri village and on the road towards the lighthouse. Perissa Beach is just 5 miles away - about 45 minutes on the local bus or 15 minutes in a car. It's great for couples looking for a quiet, romantic, stress-free holiday! Laura, the concierge, and Vanina, the housemaid are wonderful and added such a friendly hospitality and efficient service that made our stay care-free. The breakfasts were amazing, with a great selection of eggs, fruit, cereals, croissants and breads, accompanied by freshly-squeezed orange juice and super-strong cafetiere coffee. Everything was kept perfectly clean and towels and linen were renewed every day. The Gold Suite, where we stayed, has two bedrooms, a living room, an en-suite kitchen and breakfast room (with kettle, fridge and cooking materials), toilet and shower room (with hair dryer). Outside there are two balconies overlooking the caldera, the larger one with a sofa and beanbag lounger and the smaller one with a hot tub - which was lovely and warm. The living room and each bedroom has a satellite TV. During our stay Laura arranged for us a private car tour of the island (including visits to the ruins in Akrotiri, the Argyros vineyard, the sunset at Oia and a gourmet meal at the traditional Aktaion Restaurant in Firostefani) and a catamaran trip around the caldera, both of which were huge fun. She provided some great restaurant recommendations and also arranged safe and timely transfers from and to the airport.
Services
Standard services
Included in the rental price
Special services
Available on demand through our network of partners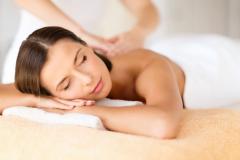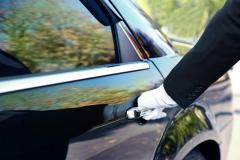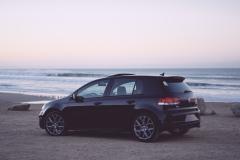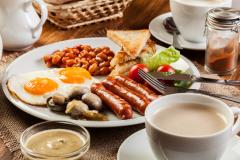 Property rules
Rates are in Euros

Rates include all taxes, services and usage of air-condition

Cleaning service every day

Final cleaning is included in the price

Free baby cot and high chair

Check in time is: 14:00 (Earlier arrival is possible upon availability)

Check out time: 12:00 (Later departure is possible upon availability)
Covid-19 Policies & Updates
The majority of our villas offer a flexible cancellation policy, including full refunds under certain conditions. We have gathered all the relevant info in one page for you convenience.
more info