Sophia Luxury Suites Aroma
Aroma Superior Cave Room with Outdoor Plunge Pool & Caldera View in Santorini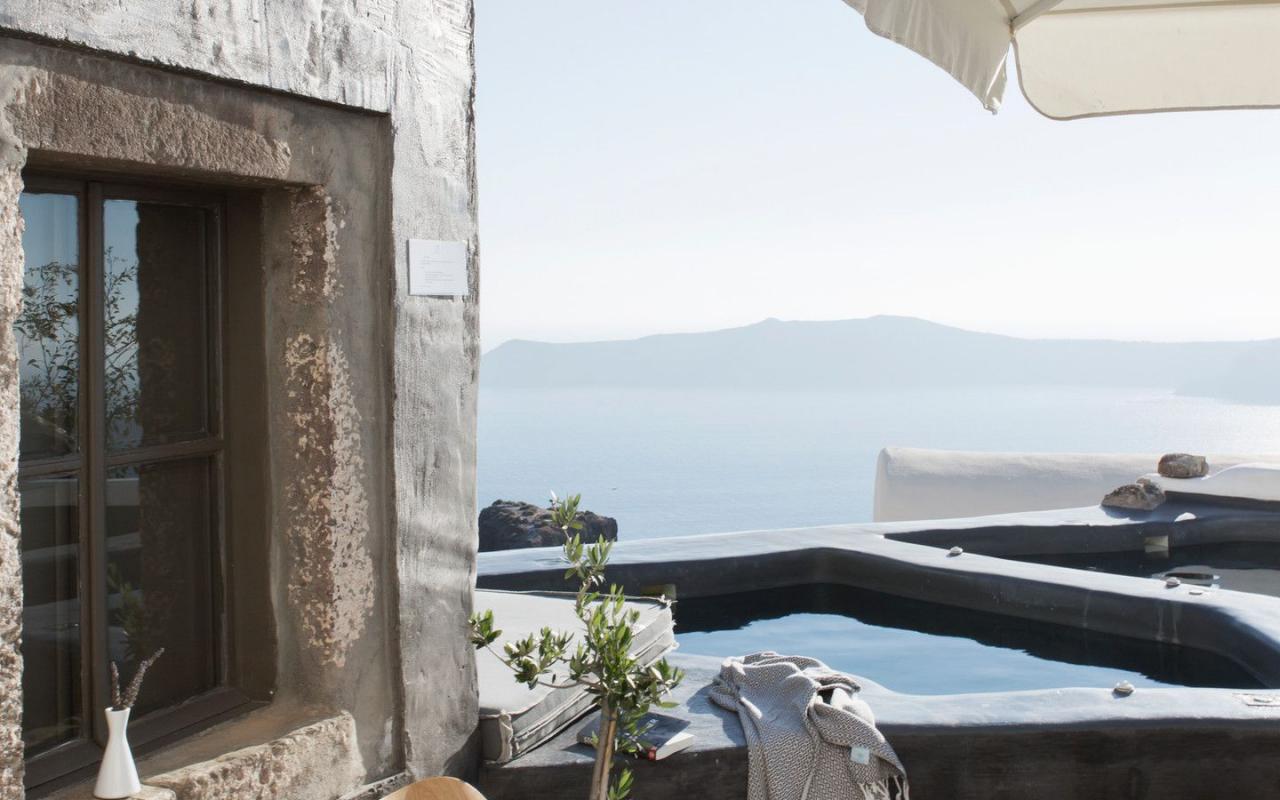 Basic Info
sleeps

2

bedrooms

1

bathrooms

1
Booking options
Sophia Luxury Suites Aroma
from
€

{{startingPrice}}
for {{duration}} nights
Booking options
A brand new gem is forged from the fire and the stones on the top of the cliffs of Santorini. Sophia Luxury Suites is the place where style, opulence, and perfection meet a world of beauty and tradition. Nestled in the heart of the colorful volcanic rocks, Sophia Caldera Luxury Suites offers a unique combination of privacy, bespoke luxury, and breathtaking views to the worlds most beautiful Island and famous sunset. The 18 individually designed suites, housed in some of the islands immaculately restored signature caves and exude a feeling of intimacy, exclusive luxury and local allure, while ideally bridging the awe-inspiring sleeping volcano with romantic sunsets. The mansion was reconstructed and renovated with the appropriate care, during 2015. These original manor houses were built more than 150 years ago by a Turkish business man who was in love with the island of Santorini. He was one of the most important philhellene and moreover he was over fascinated by the Cycladic architecture and philosophy of the Greek islands. During the first construction he found and kept them safe a lot of antiques as well as genuine Santorinian artifacts and unique items of different sections of the islands history. His love has its roots deep in the mansions foundations.The word Sophia corresponds to an ancient Greek word, meaning wisdom. Moreover, Sophiology, is a philosophical concept regarding wisdom, as well as a theological concept regarding the wisdom of God. Sophia Caldera Luxury Suites enrolls this concept by using this powerful knowledge of hospitality in its core, from the traditionally modern design to the genuine smile of the people trying to make you feel like king and queen. Greek hospitality reaches new heights at Santorinis latest landmark; a top-notch cluster of elegant suites scattered on a steep rocky slope of the islands famous Caldera, subtly linked with luring steps to form a delightful hamlet.Sophia Luxury Suites is an exclusive luxury living boutique hotel in Santorini, Greece, perched 350m. above the world-famous Caldera with breathtaking views and sumptuous sunsets. The picturesque village of Imerovigli offers the discerning guest the ultimate combination of stunning views in tranquil environment. High on the cliff tops of Greeces best sunset paradise, emerges gleaming a bright, white, clean-lined luxury hotel that wisely lets you feel more than free. Sophia Caldera Luxury Suites is the perfect vantage point if you prefer to avoid the noises of the busy town of Fira and the crowds of picturesque Oia. Luxury accommodation in Santorini has never been better situated the perfect luxury living boutique hotel in Santorini for your holiday or honeymoon.The hotel has opened its doors in 2015 offering 13 rooms and suites, while all of them feature an indoor or outdoor Jacuzzi, hi-tech details en-suite, such as personal mobile phones and a tablet ready to use in each room or suite. Our hotel has an uninterrupted and unobstructed volcano-sea view. Images and feelings created by the Greek light, the crystal clear sky, the unique beauty of Santorini and the power of the caldera gave birth to a UNIQUE LUXURY LIVING hotel that will make your stop on your journey to Santorini a once in a lifetime experiences. Befitting its location and true to its name, Sophia luxury Suites is a careful balance of elegant sophistication and raw natural beauty, of local architecture. A masterpiece of elegantly refined tradition, a supreme all-suite sanctuary for the senses, inviting you to share a heavenly, once-in-a-lifetime experience while marveling at the worlds most fascinating sunsets.We strongly believe Sophia Caldera Luxury Suites is one of the hidden new-born gems and offers some of the most magnificent, spacious, luxury living hotel suites in Santorini. This romantic traditionally modern boutique property with its individually styled suites and rooms is the ideal choice for couples on honeymoon seeking the classic infamous Caldera sunset view. Smart and modern in design, yet reassuringly unpretentious in attitude Sophia Suites offer a relaxed retreat with heart-stopping magnificent views of the endless Aegean Blue. Indoor: The Aroma Cave Room (17sq.m) offers Caldera sea view and it features a minibar, king size bed, bathrobes, slippers, luxurious amenities, rain shower, safe, a/c and a private bathroom. Outdoor: The suite has a terrace* with a private plunge pool** overlooking the Caldera and the world-famous Santorinian sunset. *While the terrace is for the tenant's private use, it does not mean you cannot be seen by anyone. Building walls and partitions would block the beautiful caldera scenery you come here to enjoy. Please note that the private terrace is part of a bigger communal terrace. **The plunge pool has hydromassage jets and it is temperature controlled at approximately 30°C. Please note that the temperature may vary on extreme weather conditions. The pool is for the tenant's private use, yet it is adjacent to the plunge pools of two neighbouring suites. Made-to-order breakfast is served in the room or on your private terrace.
Amenities
Wifi

Private Pool

Air Condition

Housekeeping

Linen & Towels Included

Sea Views

Wedding & Events

24 Hour Check in

Parking

Satellite TV

Pool Towels

Hair Dryer
Safe

Welcome Pack

Landscape Views

Netflix

Bath Amenities

Fridge

Coffee Machine

Mini Bar

Mini Fridge
Location
Local recommendations
Sophia Suites, located on the caldera in Imerovigli, is built with respect to local architecture. It offers elegant décor, a hot tub and free WiFi. Traditional Greek a la carte breakfast is served daily. All rooms, junior suites and suites at Sophia come with air conditioning, a flat-screen TV and a branded fridge. The private bathroom comes with a shower and designer toiletries, and some include a spa bath. You will also find a safe, a laptop-sized safe and bedding. A 24-hour front desk is available at the Sophia Suites. The property also offers a ticket service, a tour desk and luggage storage. Free parking is available. The hotel is 200 meters away. from Skaros. Santorini Airport is 6 km away.
Reviews
Very friendly stuff, very clean and an amazing view of sunset
Everything was perfect especially the staff; Akis , kostas, Anna and Kevin ! You guys are amazing and made it a wonderful experience for us ! Thank you
Amazing view and amazing staff who are willing to do anything for their guests comfort! Amazing food and plenty of food at breakfast!
Services
Standard services
Included in the rental price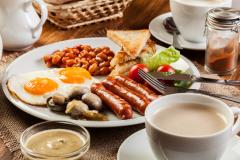 Special services
Available on demand through our network of partners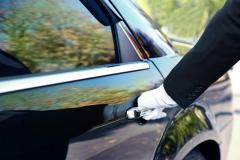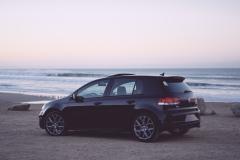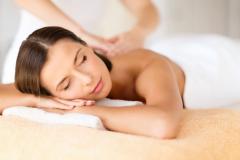 Property rules
Rates are in Euros

Rates include all taxes, services and usage of air-condition

Cleaning service every day

Final cleaning is included in the price

Free baby cot and high chair

Check in time is: 14:00 (Earlier arrival is possible upon availability)

Check out time: 12:00 (Later departure is possible upon availability)
Covid-19 Policies & Updates
The majority of our villas offer a flexible cancellation policy, including full refunds under certain conditions. We have gathered all the relevant info in one page for you convenience.
More info