Alta Mare Exclusive Suite
Alta Mare Exclusive Suite with Cave Jacuzzi in Santorini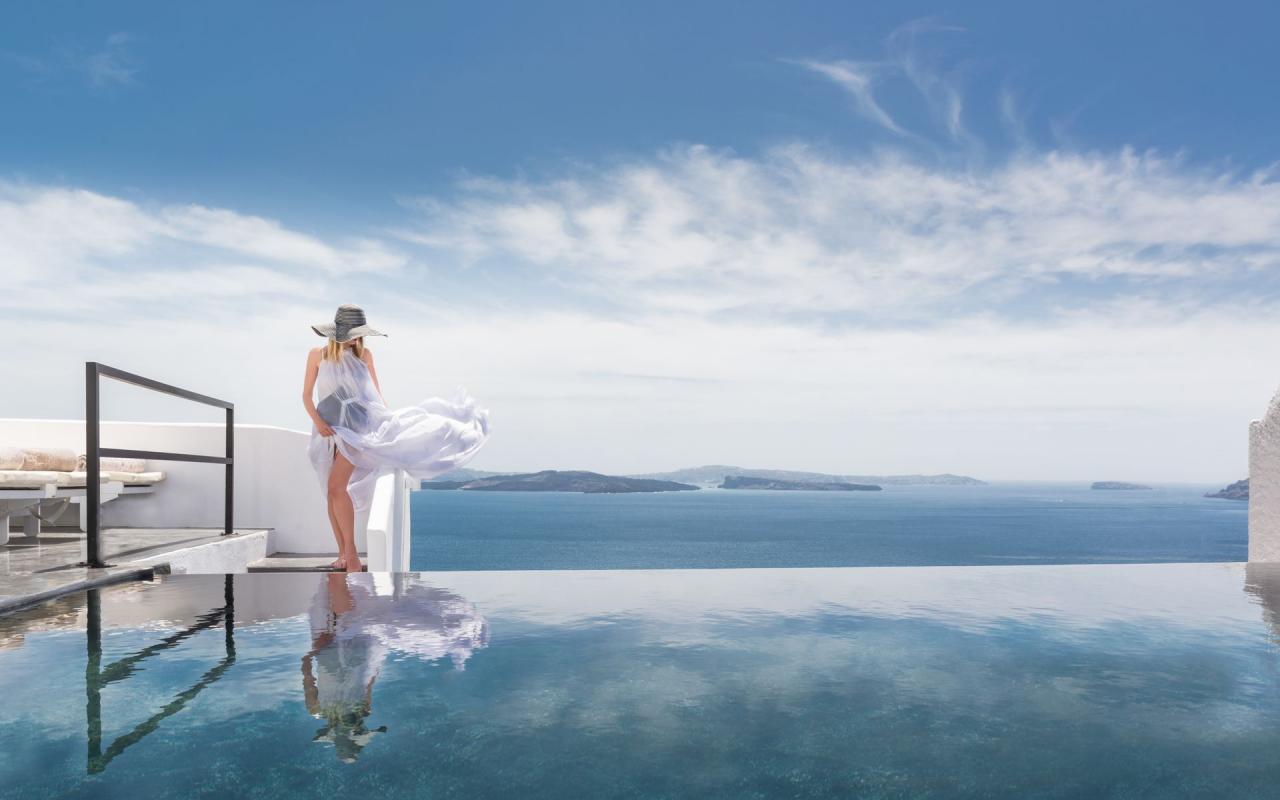 Basic Info
sleeps

3

bedrooms

1

bathrooms

1
Booking options
Alta Mare Exclusive Suite
from
€{{startingPrice}}
for {{duration}} nights
booking options
Once in a while we all deserve to be pampered with bespoke services and a little luxury living, to be lulled by the light breeze of the Aegean Sea and soothed under a Mediterranean sun. Alta Mare by Andronis, with its discreet luxury, traditional architecture and breathtaking views of the crescent island of Santorini, offers its guests the perfect haven to relax in, to find time to read, daydream and spend time with those they love. Due to the particular construction of the hotel on the cliff and the absence of children facilities, our property does not accept children. The 40 m2 suites with elegant details and chic lines create the ideal atmosphere for relaxing days and nights on the island. A comfortable sitting area, spacious private balcony and an outdoor heated Cave Jacuzzi overlooking the Aegean Sea and the volcano are the "exclusive touches" that will make your stay unforgettable. In addition Alta Mare provides communal swimming pool, pool bar & snack bar. *The Exclusive Suite can accommodate up to three people with additional charge.
Layout
indoors
1 Sitting Area
1 Bedroom
1 WC/Shower
communal areas
1 Infinity Pool
1 Bar
1 Snack Bar
1 Exterior Furniture
Amenities
Wifi

Air Condition

Housekeeping

Linen & Towels Included

Sea Views

Close to the Sea

24 Hour Check in

Satellite TV

Pool Towels

Jacuzzi

Stereo System/Music

Hair Dryer
Safe

Welcome Pack

Bath Amenities

Sunbeds

Coffee Machine

Mini Bar
Location
Local recommendations
The Alta Mare suites are located in Oia (pronounced ee-ah), one of Santorini'™s most picturesque towns in the north of the island. Famed as one of the most romantic destinations, Santorini offers far more than its spectacular sunsets and majestic scenery. Guests can explore its active volcano up close, sample traditional cuisine unique to the island, learn about one of the first civilisations in ancient Europe and dive in crystal-clear waters. Fall in love with Santorini in all its surprising, engaging and beautiful guises, knowing your luxurious and elegant Andronis suite awaits you. Cruises, wine tours, horseback riding, diving and snorkeling activities can be arranged on site. The Alta Mare by Andronis is 11km from Fira town and 18km from the airport and the port away.
Reviews
We stayed here for our honeymoon in October 2018 and were truly blown away by our experience. The views, the rooms, the service. We had a private cave hot tub on our deck that was perfect for relaxing, the catered breakfast on our terrace each morning was delicious, and the staff was so helpful in providing recommendations and helping us book activities and restaurant reservations. They were so friendly and checked in often to make sure all was well. We'd highly recommend!
Exceptional The view, room, and breakfast was amazing. Every staff at the hotel was incredibly kind. Thanks for making our trip memorable.
Fabulous Amazing staff, they do the utmost to make you feel comfortable. Breakfast is superb, options are extensive and always served in the room. Also, the extra bottle of wine was very appreciated.
Services
Standard services
Included in the rental price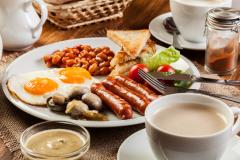 Special services
Available on demand through our network of partners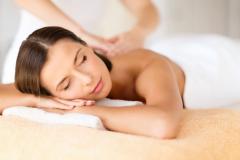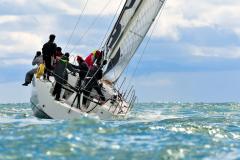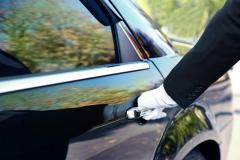 Property rules
Rates are in Euros

Rates include all taxes, services and usage of air-condition

Final cleaning is included in the price

Check in time is: 15:00 (Earlier arrival is possible upon availability)

Check out time: 11:00 (Later departure is possible upon availability)
Covid-19 Policies & Updates
The majority of our villas offer a flexible cancellation policy, including full refunds under certain conditions. We have gathered all the relevant info in one page for you convenience.
more info