Horizon Line Villas Villa Meliti
Secluded villa Meliti with a private pool, bbq facilities and close to the beach in Rhodes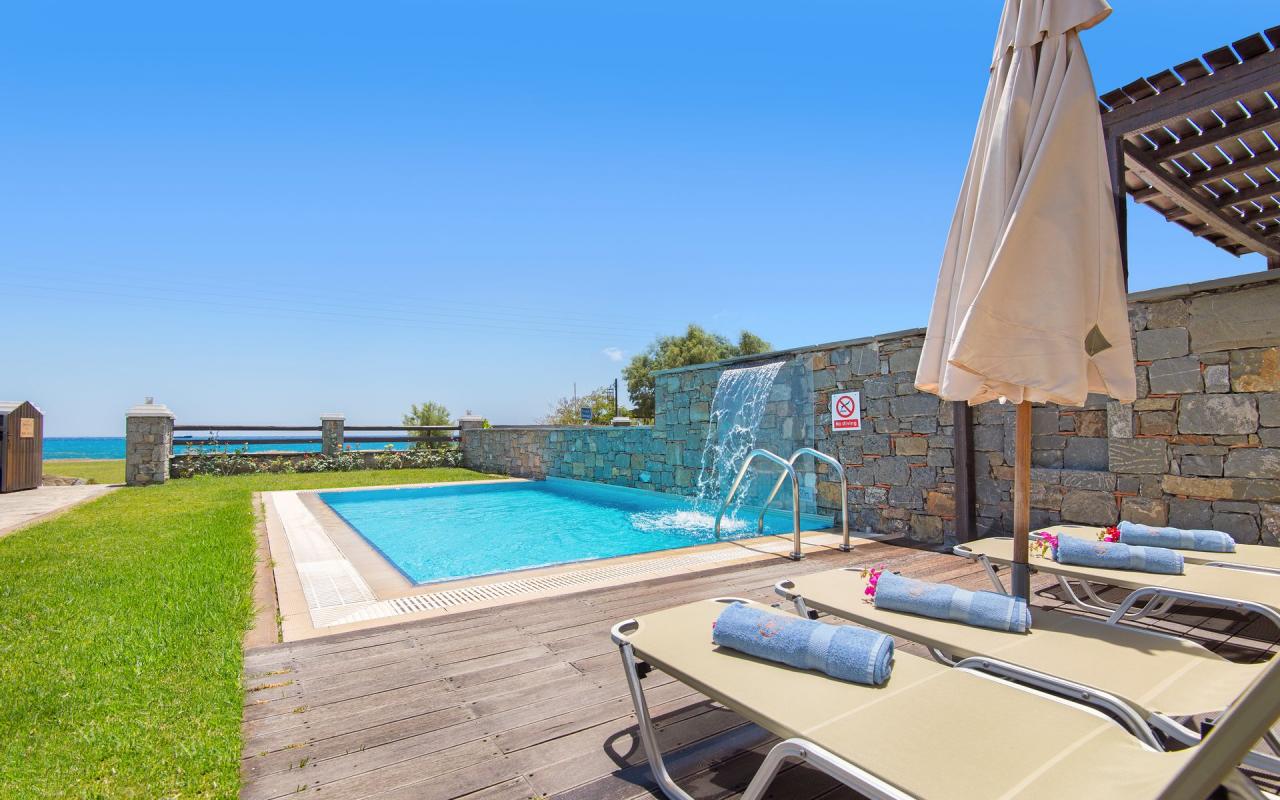 Basic Info
sleeps

7

bedrooms

3

bathrooms

2
Booking options
Horizon Line Villas Villa Meliti
from
€

{{startingPrice}}
for {{duration}} nights
booking options
Horizon Line is a complex of 4 fully equipped villas offering private pools. Each 3-level villa is surrounded by a garden with a furnished wooden deck and a breathtaking sea view. They are decorated in soft tones and feature large windows and balconies. Each unit features an open-plan kitchen with dining area and living room, and 2 bathrooms. Each villa opens out to a furnished stone-paved patio shaded by a wooden pergola. The holiday Villa Meliti (139 m2) is spacious with maximum accommodation 7 adults and 1 infant. This luxury villa has been specially designed for families and couples. We offer you exclusive and unique accommodation facilities, making your stay in Villa Meliti one to remember. Floors: 3, Bedrooms: 3, Bathrooms: 2, Total square meters: 139 m2, Private pool: Size: 25m2, Length: 6.70m / Width: 3.80m / Depth: 1.30m with a Hydro Jet Massage and waterfall.
Layout
outdoors
1 Private Swimming Pool
1 Exterior Furniture
1 Dining Area
1 BBQ
indoors
1 Living Room
1 Kitchen/Dining Area
3 Bedrooms
2 Bathrooms
Amenities
Wifi

Private Pool

Air Condition

Housekeeping

Linen & Towels Included

Sea Views

Close to the Sea

Children's Games

24 Hour Check in

Parking

Satellite TV

Pool Towels
BBQ

Stereo System/Music

Microwave

Iron & Ironing Board

Dishwasher

Hair Dryer

Safe

Washing Machine

Welcome Pack

Heating

Beachfront

Bath Amenities

Sunbeds

Fridge

Coffee Machine
Location
Local recommendations
Horizon Line Villas, lying at the southern part of the island in Kiotari, are situated at a distance of 62 kilometers from Rhodes International Airport "Diagoras". It's an easy journey, of around 60 minutes' drive, from the airport to Kiotari via Faliraki-Lindos-Gennadi motorway. Horizon Line Villas are located 60 km south of Rhodes Town and just a few minutes' drive from Lindos. Kiotari has a Blue Flag beach of 10 kilometers long and has become very popular due to its clear blue waters and its variations between sand and multi-colored pebbles. On the beach-side of Kiotari, apart from water-sport facilities ideal for the sea lovers, someone can find several bars and taverns to enjoy the local cuisine. Something that sets this place apart is the large 100m2 rock lying around 100 meters from the shore, 'the nisi', as it is known to the locals which means the island, and apart from its aesthetic charms, presents a swimming challenge to all those bathers on the beach.
Reviews
Perfect and place where w've stay for 1 week in october The villa is brand new and very well equipped. In 50 steps you walk to your own beachumbrella. The welcome pack is in perfect order also the house and garden cleaning. The pool is ok. We don't need the airco but the house is fully equipped.
We were lucky enough to discover Horizon Villas and spend six nights in one of the luxurious Horizon Line villas. The owner has spent countless hours ensuring each detail of the villa and that the entire property is correct and functioning and has a very attentive staff. They have painstakingly obsessed over all details of the villa, from furniture to fittings to thoughtful, but not necessary, luxury items that made you feel right at home. The villa was beautifully appointed with balconies and terraces on every floor allowing guests an uninterrupted view of the ocean. The private pool area is absolutely beautiful and remarkably tranquil. Our entire family felt like we were Hollywood movie stars who had escaped to our own secluded island to enjoy our private, multi million dollar villa! Because of the villas location, we recommend having a rental car to be able to see all the other beautiful areas of the island but there are several fantastic local restaurants with walking distance and supermarkets, souvenir shops and hotels just a few minutes away by car. What sets these villas apart from other rental properties we have stayed in, is that the Owner, Ioannis and his staff, Cecilie, Elda and Anthony are genuinely concerned that their guests have the best holiday possible at their Horizon Line Villas! We were awestruck by their friendliness, thoughtfulness and willingness to help in any way possible before, during and even after our holiday.
We stayed in the Horizon Line Villas for 1 week in September. We were in Villa Meliti. It was a lovely place to stay. Inside it was modern, clean, there was a well equipped kitchen. We were left a welcome pack of things like bread, ham, cheese, milk, soft drinks, wine and lots of other things. It was very useful to have that on arrival. We travelled with a 2 year old and they provided a baby gate for his room, they also provided a buggy. The outdoor space was beautiful. The swimming pool and garden area are both very well maintained. Terrace and garden overlook the sea and it is less than a minute walk to the beach. The villa has designated sun beds and umbrellas on the beach. Although it is pebbly it is very nice. The owner was so helpful, nothing was too much trouble. It really was a fab place. The resort itself is quiet, there are 4/5 tavernas within walking distance of the villa. We enjoyed the Lighthouse bar which is 2 minute walk. There are swings and a slide just on the beach. Which was handy with the little one. Pelikanos taverna and Stefanos taverna are about 5 minutes walk from the villa. Both serve lovely food. The nearest supermarket is about a 5 minute drive. Would definitley recommend.
Services
Standard services
Included in the rental price
Special services
Available on demand through our network of partners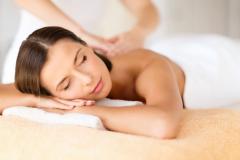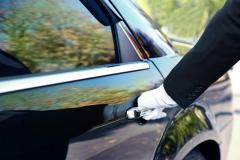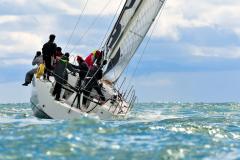 Property rules
Rates are in Euros

Rates include all taxes, services and usage of air-condition

Final cleaning is included in the price

Free baby cot and high chair

Check in time is: 16:00 (Earlier arrival is possible upon availability)

Check out time: 12:00 (Later departure is possible upon availability)
Covid-19 Policies & Updates
The majority of our villas offer a flexible cancellation policy, including full refunds under certain conditions. We have gathered all the relevant info in one page for you convenience.
more info