Penelope Kalipso
Villa Kalipso with private pool provides you high quality accomodation in Kefalonia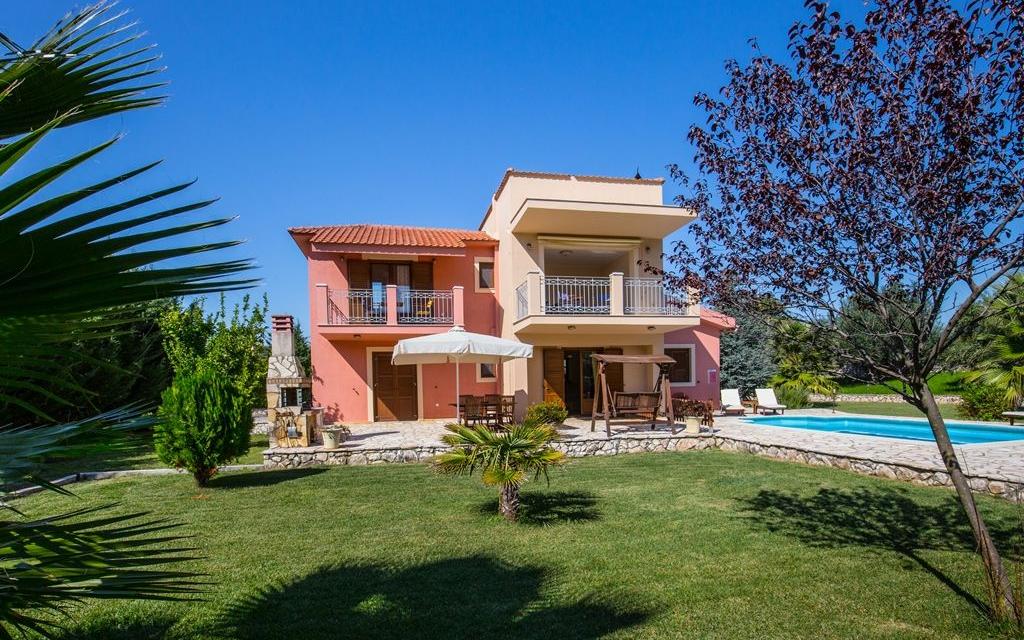 Basic Info
sleeps

7

bedrooms

2

bathrooms

2
Booking options
Penelope Kalipso
from
€

{{startingPrice}}
for {{duration}} nights
Booking options
Situated in the picturesque countryside of Sami, Kefalonia, Penelope Villas promise to offer unique moments of wellness and privacy to those seeking to get in touch with nature while relaxing nearby the sea. The three charming, entirely separate villas, Ariti, Calypso and Nafsika, set among spacious grounds of 2 acres and surrounded by attractive landscaped gardens, are located in a quiet and serene setting, yet close to the center of Sami. All villas come with private swimming pools, along with sun loungers, patio furniture and built in barbecue. Here you are in the valley where you can walk or cycle around the beautiful scenery, swim to the nearest beach of Sami and spend your evenings to the center of the fishing village, where lies a variety of restaurants and cafes. The secluded villas are completely separate, however, they would be ideal for two families or a large group of friends. Tastefully designed and furnished, Penelope Villas are fully air-conditioned or central heated throughout, with bedrooms that benefit en-suite bathrooms and balconies. The villas also provide bicycles free of charge (on request) to the guests who wish to explore the natural surroundings.
Layout
outdoors
1 Private Swimming Pool
1 Exterior Furniture
1 Dining Area
1 BBQ
indoors
1 Living Room
1 Kitchen/Dining Area
2 Bedrooms
2 Bathrooms
Amenities
Wifi

Private Pool

Air Condition

Housekeeping

Linen & Towels Included

Close to the Sea

24 Hour Check in

Parking

Pets on request

Satellite TV

Pool Towels

BBQ
Stereo System/Music

Microwave

Iron & Ironing Board

Dishwasher

Hair Dryer

Safe

Washing Machine

Welcome Pack

Landscape Views

Bath Amenities

Sunbeds

Fridge

Coffee Machine
Location
Local recommendations
Starting from Sami you may find some extraordinary hiking routes leading to isolated beaches or villages, through locations of astonishing natural beauty. Equip your backpack and get ready to explore the amazing surroundings, following narrow paths that at certain points offer a spectacular view towards the Ionian Sea and Ithaca. Either wise, walk to the acropolis of ancient Sami or go through the ruined village Palia Vlachata, where you can still see the remains of the old village that has been devastated by the 1953 earthquake. The trails differ in difficulty, with some of them being easy while others partly demanding, however all of them reward the walker with unforgettable experience. The property is 1.5 km from Cave Melissani and 1.5 km from Sami Beach. If you feel like visiting the surroundings, check out Antisamos Beach which can be reached in 3.8 km. Various shops and restaurants are at a distance of 1 km, while the centre of Sami is 2 km away.
Reviews
We very much enjoy staying at Kalypso villa - location is very quiet and the villa has all the comfort one needs. All areas are very clean, pool a bliss . There is a cleaning service provided every 3days and a daily for pool and gardens. Located at walking distance from Sami beach and town, where you get a nice selection of bars, restaurants, shops, bakery. Nikos was very helpful, our dates changed slightly last minute due to flight cancellation and any query was answered instantly.
Umfassend ausgestattete Villa mit schönem Garten, TOP WLAN, Villa grosszügig, Sami mit Stand nahe, Besitzer immer erreichbar, unkomplizierte Schlüsselübergabe, Möbel hochwertig, Pool, gesamte Anlage sehr schön, Restaurants und Geschäfte in Sami reichlich vorhanden.
Прекрасная, комфортная вилла. Абсолютно приватная территория с раскошелилась ухоженным садом.недалеко от одного из лучших на острова бич- бара Антисамос. Машина нужна обязательно. Рядом знаменитые пещеры. Хозяин очен доброжелательному , ежедневная уборка и чистка бассейна. Спасибо за все. Вернулась бы снова.
Services
Standard services
Included in the rental price
Special services
Available on demand through our network of partners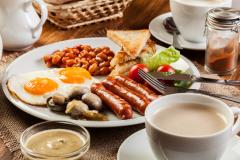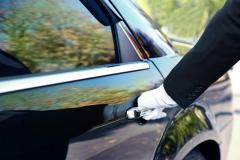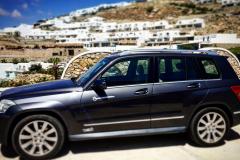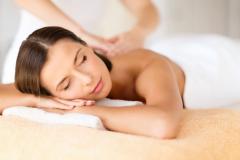 Property rules
Rates are in Euros

Rates include all taxes, services and usage of air-condition

Final cleaning is included in the price

Free baby cot and high chair

Check in time is: 14:00 (Earlier arrival is possible upon availability)

Check out time: 10:00 (Later departure is possible upon availability)
Covid-19 Policies & Updates
The majority of our villas offer a flexible cancellation policy, including full refunds under certain conditions. We have gathered all the relevant info in one page for you convenience.
More info