Bluebuilding Apartment 2
Baby Friendly Apartment with city view in Athens
Basic Info
sleeps

4

bedrooms

1

bathrooms

1
Booking options
Bluebuilding Apartment 2
from
€{{startingPrice}}
for {{duration}} nights
booking options
Athens BlueBuilding is a bold, design-driven collection of just six furnished apartments in a brand new midrise building in the beating heart of Athens most excitig neighborhoods, Pagrati. The building has just six luxury furnished apartments in a brand new mid-rise building in the heart of one of Athens most exciting neighborhoods, Pagrati. The bold blue facade also features sliding wooden grills for sleek sun protection. Each bright and stylishly modern unit encompasses a roomy 700 square feet and features a comfortable living room space with custom-made wood furniture and marble floors, a separate bedroom, a bright, spacious bathroom, contemporary open kitchen as well as breezy front and rear balconies!
Layout
indoors
1 Living Room
1 Kitchen/Dining Area
1 Double Bedroom
1 Bathroom
Amenities
Wifi

Air Condition

Housekeeping

Linen & Towels Included

24 Hour Check in

Satellite TV

Stereo System/Music

Microwave

Iron & Ironing Board

Dishwasher

Hair Dryer

Safe
Washing Machine

Welcome Pack

Heating

Netflix

Bath Amenities

Fridge

Coffee Machine
Location
Local recommendations
It's somehow fitting that what for many is the quintessential Athenian neighborhood is also one of the Greek capital's least known and this despite the fact that the ancient Panathenaic Stadium with its glorious Olympic history is located here and that from many vantage points you can gaze just a short distance northwest to the former palace that now houses the Greek Parliament building. It's truly no exaggeration to say that Pagrati is the great Athenian backstage, and it only takes a few hours to see how the whole place pivots from funky to fabulous several times a day and pretty much 24/7 too.
Reviews
Stayed at BlueBuilding for 5 days recently visiting family and friends in Athens, which is where I was born. This is a lovely, design led hidden gem and a great testament to how far the city has moved in this post crisis era, given that the location (that I would not have considered 10-15 years ago) has become uber trendy with bars and cosy restaurants and a laid back area overall and at the same time gentrified. The space was a pretty large apartment style residence - in UK terms this would be a spacious one bedroom flat. It had a fully equipped kitchen including nespresso coffee and fresh fruit and breakfast ingredients. All at a price less than a taxi run from London Heathrow. Top marks!
This was the second time I stayed in Athens BlueBuilding and it definitely won't be the last. The apartments are huge, very clean and brand new. The location is excellent, Pagrati has dozens of cafes and restaurants, there's a taxi station right in front of the building and the subway is about 10 to 15 minutes walk. Definitely recommend it, great value for money.
Services
Standard services
Included in the rental price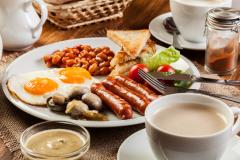 Special services
Available on demand through our network of partners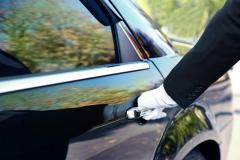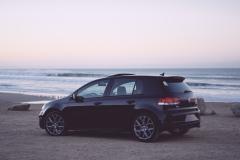 Property rules
Rates are in Euros

Rates include all taxes, services and usage of air-condition

Cleaning service every day

Final cleaning is included in the price

Free baby cot and high chair

Check in time is: 15:00 (Earlier arrival is possible upon availability)

Check out time: 11:00 (Later departure is possible upon availability)
Covid-19 Policies & Updates
The majority of our villas offer a flexible cancellation policy, including full refunds under certain conditions. We have gathered all the relevant info in one page for you convenience.
more info