Naxian Resort Lionas
Luxury Villa Lionas with private pool & sea views in Naxos
Basic Info
sleeps

7

bedrooms

4

bathrooms

4
Booking options
Naxian Resort Lionas
from
€{{startingPrice}}
for {{duration}} nights
booking options
In the south-west coast of Naxos, at Pyrgaki, just 100 meters away from the sea, a complex of 26 independent holiday villas have been laid, 13 of which are ready to welcome you to a comfortable and pleasant stay. The panoramic view of the sea, the magnificent Cycladic natural landscape, the sheltered southern golden sand beach and the calmness of the area are ideal conditions for pleasant summer holidays. The neighbourhood offers one fully equipped mini-market, one recently refurbished cafe-restaurant, one traditional taverna with exceptionally tasty Greek food and a high quality hotel with all modern amenities. Ground floor: Spacious living room with fireplace, TV, open plan fully equipped kitchen with dining table for 4 pax, and bathroom with shower. Patio with private swimming pool and outdoor furniture. First floor: Main bedroom with double bed, another bedroom with one single bed, bathroom with shower, veranda with panoramic view of the Aegean SeaSemi Ground floor: One bedroom with double bed, one bedroom with two single beds, second living room, kitchen with dining table for 4 pax, two bathrooms with shower. This level also has an independent external staircase leading to the garden. The unique high-standard construction quality, the luxurious interior & exterior decoration with bamboo pergolas along with the furnished terraces, the privacy, the view of the Aegean and the quietness of the whole area, provide the best conditions for unforgettable moments of relaxation.
Layout
outdoors
1 Private Swimming Pool
1 Exterior Furniture
1 Dining Area
1 BBQ
indoors
1 Living Room
1 Kitchen/Dining Area
4 Bedrooms
4 Bathrooms
Amenities
Wifi

Private Pool

Air Condition

Housekeeping

Linen & Towels Included

Sea Views

Close to the Sea

24 Hour Check in

Parking

Pets on request

Satellite TV

Pool Towels
BBQ

Stereo System/Music

Microwave

Iron & Ironing Board

Hair Dryer

Safe

Washing Machine

Welcome Pack

Fireplace

Heating

Landscape Views

Bath Amenities

Sunbeds

Fridge

Coffee Machine
Location
Local recommendations
The Island of Naxos has a large selection of picturesque beaches. There are beaches for all types, some are very organized and offer a wide range of water sports and fun for adults and children, and others quiet, abandoned and isolated but with crystal clear waters and golden soft sand. Most of Naxian beaches have restaurants, taverns and cafes located at a short distance, where visitors can have a meal, a beer or a cool refreshing drink after a day under the stimulating Naxos' hot summer sun. The most popular beaches are located on the western side of the island, where tourism is highly developed and are not affected by the northerly summer winds of the Aegean, while the eastern side is secluded and affected by the wind. Agia Anna Beach and Agios Prokopios Beach are two of the most popular beaches on Naxos and are located around 6 kilometers towards the south of the main town of Naxos. Agia Anna is lined with cedar trees, while Agios Prokopios has pool -like waters. They are both long and sandy, filled with umbrellas and sunbeds. Very close, the charming beach of Stelida can also be found. Traveling further south you come across the seaside settlements of Maragas and Plaka, where you will find beautiful stretches of white sand, lined with tavernas & beach bars. Plaka Beach has a beautiful view of the neighbouring island of Paros. Very close to Plaka you will come across the beautiful beach of Orkos, with its soft sand and green setting, Orkos beach attracts many visitors every summer. The beach of Agios Georgios (also known as St. George Beach) is located right next to the main town in Naxos (Chora) making it very popular. It is a very organized beach and offers its visitors a wide selection of water sports, activities, as well as restaurants, tavernas, cafes and beach bars. The five beaches of Mikri Vigla, Sahara, Kastraki, Pyrgaki and Agiassos, located on the southwestern cost of the island, have beautiful soft sand and crystal-clear waters. The incredibly beautiful beach of Mikri Vigla consists of two wonderful sandy beaches separated by an imposing hill. – The northern beach of Mikri Vigla, with soft golden sand and crystal-like turquoise waters is blessed by the meltemi (north winds specific to the Cyclades) making it an ideal place for wind/kitesurfing. The beach is an internationally famous kitesurfing and windsurfing spot. The southern beach of Mikri Vigla (on the other part of the hill) is an endless sandy beach with amazing quartz waters and is protected from the meltemi winds making it ideal for family holidays. You can find a typical Greek taverna also located there. Further from Mikri Vigla Beach, the beach of Sahara is located just behind it and is a large and calm beach with golden sand and translucent waters. Sahara Beach is a calmer alternative to Mikri Vigla for windsurfers who want to escape the crowd of the popular beaches. The area is also great for snorkeling. The beach of Kastraki is located just after Sahara and is a beautiful golden sandy beach with sparkling waters. Kastraki is long and winding with lots of different coves. The area is quite unspoiled and surprisingly few people make their way down to this beach. There are interesting rock formations just out into the clear water.
Services
Standard services
Included in the rental price
Special services
Available on demand through our network of partners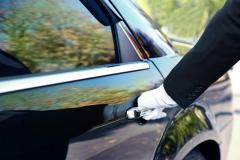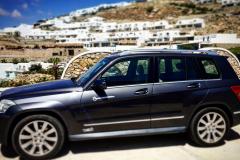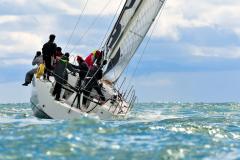 Property rules
Rates are in Euros

Rates include all taxes, services and usage of air-condition

Final cleaning is included in the price

Free baby cot and high chair

Check in time is: 14:00 (Earlier arrival is possible upon availability)

Check out time: 12:00 (Later departure is possible upon availability)
Covid-19 Policies & Updates
The majority of our villas offer a flexible cancellation policy, including full refunds under certain conditions. We have gathered all the relevant info in one page for you convenience.
more info